Manheim Montreal - One Day Only Public Auction
Saturday June 1st - 9:30 AM until 1:00 PM. Doors open at 8:30 AM. Please arrive by 9:00 AM to ensure your registration has been completed before the sale begins.
There is NO FEE to register, and NO FEE to buy. Everyone is welcome. Register on site starts on Friday, May 31st, 8:30 AM at Manheim Montreal.
For more information, contact us at 450-974-4600.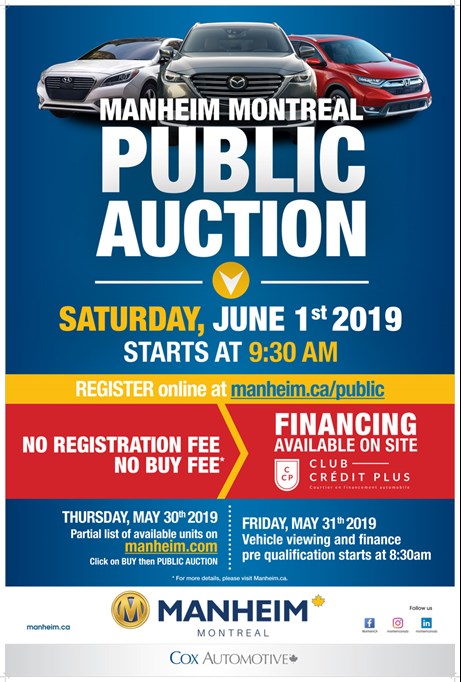 *Please, note that you'll have to show an ID proof to get your bidder badge at the auction. Unit sold "as is" without guarantee.  Deposit of $300 requested on the purchase.  You will have until Monday, June 3rd by 5:00 PM to pay the full amount of the car.  Payment by cash, interact or certified check only. Please call us at 450-974-4600 for any questions.