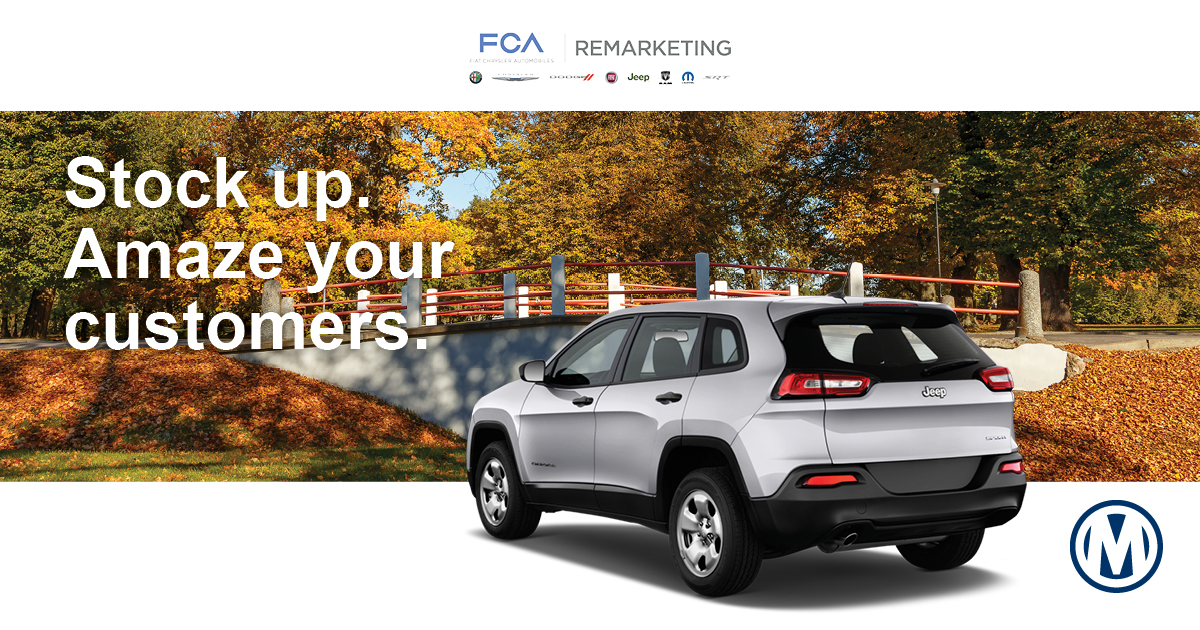 FCA Remarketing has partnered with Manheim Canada to give you Three Opportunities weekly to fill your lot!
Simulcast Sales - Tuesdays at 10:00 AM EST

Manheim Toronto will be running ~150 vehicles a week in-lane
Manheim Montreal will be running ~50 vehicles a week that will be located in Toronto. We will be offering a $325 flat transport fee between Toronto and Montreal for these units.



View Toronto's Inventory Here                                View Montreal's Inventory Here




Open Sale Hosted On Manheim Marketplace

Starting Friday at 4pm EST, we will be hosting a Open Sale, that will run until Monday at 9am EST. This will be hosted on the Manheim Marketplace platform. To login to this sale you will use your regular Manheim Simulcast Credentials.
To join this sale please visit here.